ElektronikUdvikling

2023

& 2024


iioT Industrial IoT Solutions.
Dansk Effektiv Kunde-tilpasset
Elektronik produkt Udvikling & Produktion- Innovation
- Mulighed for elektronik Produktion i
Kina
...eller Danmark ..
WedeCon

Design

tilbyder effektiv kunde-tilpasset
elektronik prototype udvikling og elektronik produkt udvikling


(samt prototype produktion og volume elektronik Produktion .
- på egen kina elektronik produktions linje )


bl.a til til virksomheder og iværksættere over hele landet.

Se mere information på www.c22.dk/info

We are fluent in German, English & Danish


New customized Product :

lte cat m1 nb-iot module

with GSM 2G fallback & GNSS / GPS



ioT Electronics product Development ......



4G og 5G lte cat M1 nb-ioT -


New plug-in module from WedeCon Design introduced and in volume production ...



with GSM 2G fallback - GPS- GNSS - eSim- nb2.


Customized R&D version possible....

.Production possible ;
www.c22.dk/info

www.iot-solutions.c22.dk

www.gsm-control.c22.dk

2G (GSM) for bl.a ioT maskine styringer..

GSM 2G netværket lukker 2024 / 2025 ...
GSM 3G netværket er allerede lukket ...
WedeCon kan tilbyde den helt perfekte overgangs R&D udviklings
løsning til dit produkt , som også vil blive den permanente..






New customized Product :

Bluetooth Zigbee Asset Beacon

Tracking module



New product series on the road from WedeCon





Customized Bluetooth & Zigbee tracking module…


... super mini
20mm x 20mm sized..

Temperature 0.1 degree resolution
and moisture sensors.



6 axis acceleration movement sense,




64Mbit data storage, Real time clock,


Deep sleep mode.



Waterproof enclosure down to minus 40 degree .. CE & RED2014 certified

More info @ www.c22.dk/info






















(2021) New Products :
Customized Automotive LTE cat m1 nb-iot
BluetoothGateway IoT Beacon Gateway....
and IoT Solutions Automotive
2 more
automotive waterproof ip66 nb-iot modul elektronikudvikling iot-solutions bluetoothGateway
i
o
t
s
o
l
u
i o n s
Trådløs wireless LTE M1 nb-iot
& LoRaWAN
customized kundetilpassset elektronik modul - Watertreatment vandbehandling

Arduino based product Show-off....



The Arduino platform may well be a part of a professional mass-produced product -

In this case, to a customer-customized electronics development for a customer. Delivered approximately +10000pcs.. as well as CE & RED certificates…wely9780



Get a quote on your special arduino
based project development on

www.c22.dk/info





































Remote wireless system developed & manufactored for Bluechimney ...
Customized Bluetooth , Zigbee or Wifi possible on request
All rights reserved to WedeCon



New electronics customized product from WedeCon Design.
weSENS 1001 -
Handheld wireless NTC temperature probe -
from minus -40° degree temperature -
Approved for food applications .
Up to 8m cable length possible..
Custom colour & NTC value possible





New customized R&D design :
A LTE cat m1 nb-ioT Automotive Telematics Fleet management product
LinkitAll introduced, for the customer ..

Already 8000 pcs manufactored and working online in the cloud network ..
The Electronics production is now fast running and has got a CE and RED2014 certification


Telematics Fleet management module with LTE-M nb-iot & GSM 2G egprs fall-back.



More advanced iot solutions

here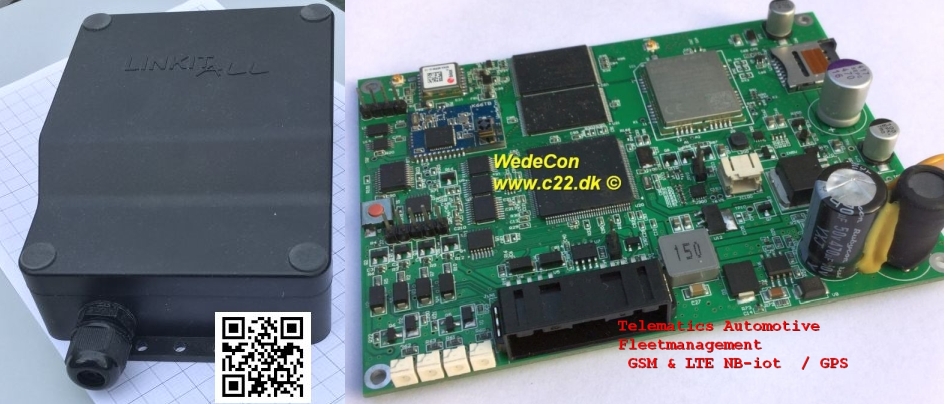 Offering your customized Electronics Product Design on your location in synergy with your R&D Team - or on our own WedeCon R&D lab.
-- Kundetilpasset skræddersyet elektronik udvikling & Produktion
-
Freelance
-

Contacts email or Mobile
+45-22 85 30 35
Customized Bluetooth Tracking iBeacon Beacon nRF51822 nRF52832 nRF52810 nRF52840 CSR1012
November 2022 update..



New in the WedeCon Design Blue Pico Product Range :

WedeCon Design introduces a series of high power long range
Bluetooth 5.2 Beacons


(Bluetooth MESH, location and NFC compatible )



Customized versions and CE & RED certificates possible.
Volume electronics production... More at www.c22.dk/info

** NB-ioT LTE Cat m1 - Bluetooth Gateways (with 2G fallback)
** WiFi Bluetooth Gateways
** Ethernet LAN

Bluetooth Gateways
** Automotive

waterproff Truck Bluetooth Gateways

See Gateways







Customized ioT electronics Automotive Gasoline Diesel management
Module with Wifi & Bluetooth..
Waterproof IP66. oil & gasoline resistant.
Working temperature minus -*40 degree.
For outdoor truck mounting.
CAN-bus , RS485, RS232 interface

R&D Design development &
in volume electronics mass production by

WedeCon


since 2015 more info at www.c22.dk/info



Intelligent Wireless Home Controller

-

IHC - Exciting customized electronics project with the names
BlueChimney & DraftOptimizer are now launched , and in volume electronics production , by WedeCon


with 433Mhz & 868Mhz wireless Remote control . New option for Wifi control on Smartphone App just relased .

WedeCon Design is responsible


for the R&D electronics & mechanical Developments of the Home Controller electronics hardware and the Chinese production

more at www.c22.dk/info








Development of the Bluechimney Smokeless System has been completed



AutomotiveTelematics Controller

- An new project with Automotive Telematics power management module have been completed.


WedeCon Design was responsible




for the R&D electronic & mechanical Development of the

Automotive Telematics power management

electronics hardware and the Chinese production





















Din-Rail mounted GSM / GPS Control SMS NB-ioT




























BlueGateway 433Mhz Gateway to NB-iOT






Customized GSM / GPS Control SMS NB-ioT LoRaWAN



New AutomotiveTelematics test prototype module R&D development with GSM , GRPS , GPS , Bluetooth , 6 axis sensor -

( mobile internet of things )


























3G GSM / GPS data tracking asset management



433Mhz to GSM Gateway developed for the
WasteControl project .. 3G possible

433Mhz to Wi-Fi Gateway developed for the
WasteControl project .. Dual WiFi possible



433Mhz to Bluetooth Gateway



868Mhz Remote datacontrol



















Customized wireless Bluetooth Remote control
433Mhz, 868Mhz, Bluetooth, Zigbee, NB-Iot,






New Product : Smaller than Matchbox sized




Bluetooth 5.0 BLE Wireless Remote Control



New Product : BodyCam - 12 hours recording - GPS - USB









Bluetooth & Zigbee Wireless MESH Control Systems
R&D - Hardware & Software electronics

Bluetooth Wireless Temperature sensor Wifi
6 Channel Automotive OBD Canbus controller RS485 RS232










Automotive K-line OBD2 bus adapter to
RS232 & CAN bus Customized Kundetilpasset


















Bluetooth 433Mhz remote BlueChimney elektronikudvikling kundetilpasset Fjernbetjening



Meet us at for a cup of coffee --
Mød os for en kop kaffe på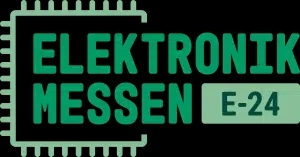 Mød WedeCon / Meet WedeCon
for a cup of hot coffee or two at
Odense E24 Elektronik Messe September 2024
www.c22.dk/odense







Other projects on R&D Electronic Projects.
--

Releated project Pages :


1) Bluetooth Beacon Customized Module R&D Development


2) ZigBee
Module R&D Development

3) Automotive Telematics Fleetmanagement Module R&D Development

4) Wireless Wifi 433Mhz 868Mhz Control Module R&D Development

5) Two Way Radio custom Accessories Development

6) Arduino custom-made Electronics module development

7) Customized ioT solutions for LoRaWAN ,

Sigfox , NB-Iot, Watertreatment



8) Automotive Bluetooth Mesh Gateway to GSM LTE cat M1 NB2 ioT - waterproof IP66 -GPS tracking

WedeCon Design


Egevænget 7
Taulov,
7000 Fredericia
Danmark.

Mobile :
+45 - 22 85 30 35.


Åben 09:00 to 16:30

www.c22.dk/info




twoway
SkypeID : wbl.se







weChat : wedecon



Email :

wedecon@wb-net.dk





CVR taxnumber : DK-31715490



WedeCon company Information www.c22.dk/info


Online Contact
Now +97.000 members in our Connected Home Networking .- Linkedin
Linkedin :
Wireless technologies in the Connected Home
Linkedin

:
Near Field Communications (NFC) in the Connected Home
Linkedin

:
IoT & M2M Technologies Smart Home


KKKKK
6555352er6dfy555r5


Online contact form















BlueChimney Fjernbetjening
remote control udvikling







All trademarks and logos belong to their respective owners. All rights reserved. - WedeCon Design - 2018